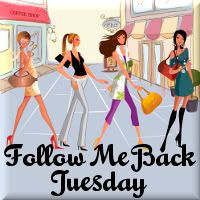 Follow Me Back Tuesday is another day of the week that you can gain more followers and find other great blogs to follow on a weekly basis.
It's a great way to start off your week & get more BF's !! Be sure to leave a comment so I know you were here....besides, aren't comments fun?!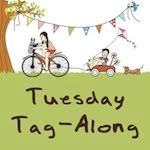 Welcome to this week's Tuesday Tag-Along blog hop, hosted by
Twee Poppets
. This is a great way to discover new blogs while increasing the number of followers for your own blog. Please feel free to grab the TTA button for your blogroll to help bring more bloggers to this blog hop!
Go on over to
Twee Poppets
to add yourself to the linky and enter to win some great prizes!
Thanks for visiting my blog, if you're here from TTA leave a comment and don't forget to enter my contests!
1. Ami Moore, The Chicago Dog Coach's book:
The Alphatude Attitude
2.
CSN $30 gift certificate
3. Coming soon, hopefully later today: A brand new knitting book full of cute childrens patterns 4-14!!!