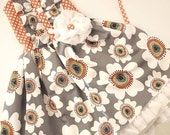 Well, I finally took the plunge and officially opened my Etsy store! I've had a store for years, an empty store....but now it has items for sale! I'm slowing adding more inventory, but you have to start somewhere! I think it was the most difficult just getting over my insecurity and actually doing it.
Now that I have my store I've been having a lot of fun coming up with variations on my items, and hopefully, will soon offer little boy items as well as girl items. I also have a few adult items...cosmetic pouches/purse organizers, which are actually really quite handy!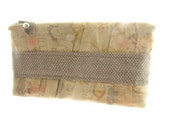 I would love for you to take a look at my store, spread the word....I have at least one blog who will be sponsoring a gift card giveaway for my store soon! I'll let you know when the giveaway begins!
I'd love to hear from you, ideas, thoughts....what do you look for when buying a gift or an item for a little one? Is there anything out there you can never find???
Here's the link to my shop!
https://www.etsy.com/shop/LilPieceofAttitude